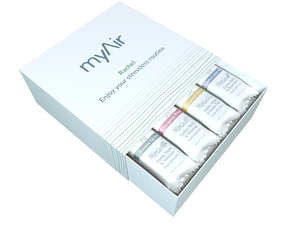 Your personalized box will allow you to effectively track & monitor your progress, enabling you to learn far more things about yourself, and understand your body's responses to stress in a much deeper way. 
Once processed, your personalized mix will be automatically shipped to your door, and we will continue to engage with you via email for any updates that may arise. 
Should you wish to contact us about your order, you can send us an email at
info@myair.ai
where we will be more than happy to assist you.